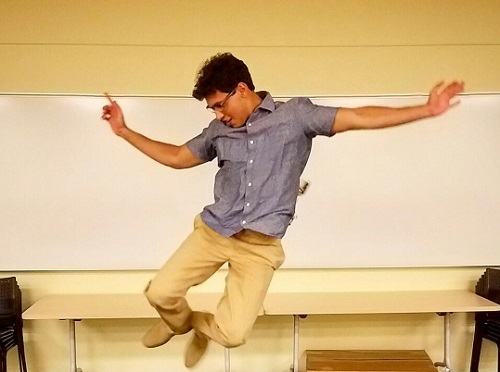 Youssef Al Fahham
President, Senior. Environmental Engineering. youssef.alfahham@gmail.com
Just an ordinary kid from a less than ordinary high school! Never thought I would be doing engineering but I am glad I came to that decision. I have been with ASCE for more than 2 years and still going, I first joined ASCE with the awesome steel bridge team and I was hooked. FYI concrete canoe is also pretty cool. But steel bridge >> concrete canoe! Just kidding! Being involved with ASCE has been a magnet to employers, they love it when students are involved in such organizations and I highly encourage you to get involved. It is truly a life enhancing and beneficial experience. I hope you decide to start your journey with ASCE at Rutgers and till then, KEEP SMILING and Have A Beautiful Day! Feel free to reach out to any of the officers or myself for any questions or just to chat, we are all pretty chill! :)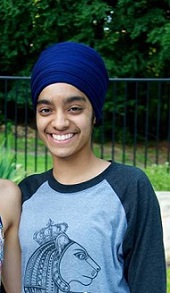 Jaslin Singh
Vice President, Senior. Structural Engineering.
ASCE at Rutgers University is such a great organization to be a part of in order to gain hands-on experience and learn more about Civil Engineering. Last year I had the opportunity to help with the preparation of the steel bridge and this year I had the chance to help put the canoe together. After this year I plan to continue my education and go to graduate school, whether it be for a Master's or PhD, in structural engineering. After graduate school, I hope to get my professional license (PE) while working in industry and continue my passion for teaching by being an adjunct professor.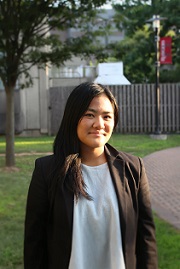 Ivy Chio
Secretary, Senior. Construction Management.
For this academic year 2016-2017, I will be the secretary for ASCE. I joined ASCE to help the underclassmen as well as give advice because I went through the same struggle during my freshmen year. I want ASCE to be able to help all the students in our department! Prior to that I plan to specialize in construction management to work within the estimating and cost department in the future. My plan for the future is to work on green buildings to give back to the world.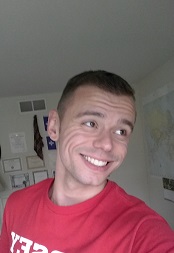 David Jordan
Webmaster/Designer, Junior. Construction Management/Structural Engineering.
I have always been interested in creating things ever since I was a child. Being in the Civil Engineering degree program, here at Rutgers, really has brought me the skills to use my creativity in real life. I'm currently undecided on what kind of Civil Engineer I want to be, but I am currently thinking on either Structural or Constructing Engineering. I am very blessed to be involved with the ASCE e-board. I hope to do my part with this E-board and make sure that this year of 2016-2017 for ASCE is one or the best year we ever have.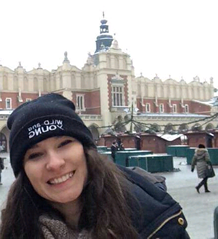 Ania Sajewska
Bridge Captain, Senior. Geo-Technical/Structural Engineering.
Bridges are what got me into Civil Engineering. I was always amazed how people can raise such structures that span long distances, carry traffic, self weight and still look amazing with the surrounding environment. I have been with the ASCE Steel Bridge Team for two years and I encourage everyone to join. It is a good place to learn more about the major, meet other people who share the same interests, and finally put your abstract idea into reality. It is a lot of hard work but even more fun!!!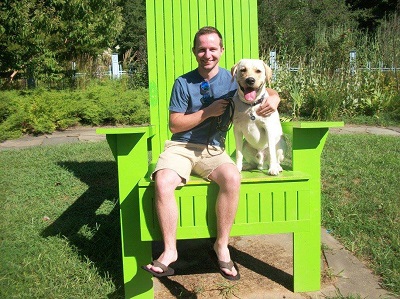 Dan Klawunn
Canoe Captain, Senior
I have always been drawn to the construction world so civil engineering just seemed like the right choice to me. I was then drawn in to ASCE through my work with the concrete canoe team. ASCE is an organization that has not only help me grow my personal connections but also my professional connections. The students on the team when I first joined welcomed me onto the team with open arms and soon they all became close friends of mine; I hope to have a similar effect to the students that look up to me in ASCE. My professional connections have been strengthened through both the experiences gained in ASCE and the amazing career events that ASCE puts on every year.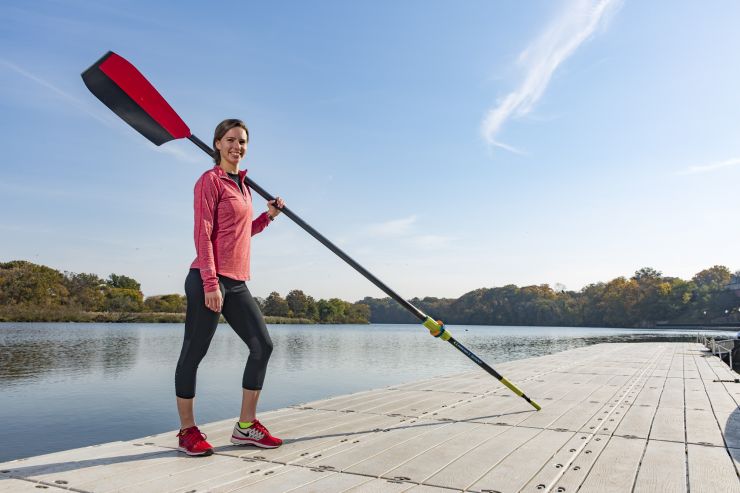 Brianna Binowski
Events Coordinator, Senior, Structural Engineering
Serving as Events Chairs this year my goal is to spread my passion for civil engineering with underclassman and to bring together the department for engaging and fun events! I am excited to be pursing a focus in structural engineering with hopes of working on bridges in the future! I look forward to working with this awesome Executive Board to bring everyone new experiences.
Keval Gandhi
Events Committee, Freshman
Ever since I was a little kid, I have loved big buildings and structures as well as science and math. Now, as a college student, Civil Engineering is the best to combine those likes. In ASCE, I plan to create events in which members of ASCE, as well as any other student organizations, can take away value from the events. Moreover, I want to make the events better as well as try to get more and more underclass men to come to the events. Come to every event this year! I guarantee you'll walk away with something useful!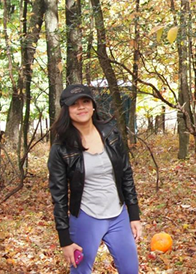 Hannah Delos Reyes
Treasurer, Senior. Environmental Engineering.
I've always been amazed at how civil engineering plays a big role in our daily lives. ASCE has been instrumental in cultivating my passion for civil engineering. After receiving my Bachelor's degree, I plan to pursue a Master's degree in Environmental Engineering. In my final year of college, I want to give back to the school for all the opportunities it has given me. I am very thankful and honoured to be a part of such a hard-working and passionate e-board and I look forward to having a good year!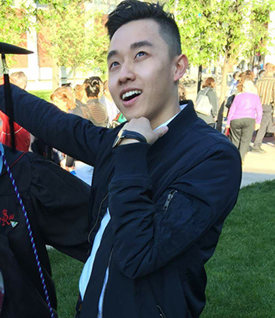 Matthew Auyeung
Publicity Chair, Senior
Is a senior studying Civil Engineering at Rutgers School of Engineering, New Brunswick, focusing in environmental and structural capstones. He is currently the publicity chair for ASCE and is excited for the upcoming year to start with his new Eboard members.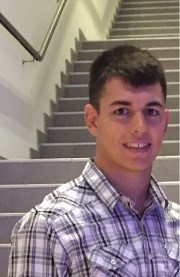 Brandon LoPresti
Bridge Captain, Senior. Construction Management.
As a senior Civil Engineering student, specializing in construction, I look forward to my career as a civil engineer and future job opportunities. Ever since early high school, my passion towards various aspects of civil engineering and especially construction has grown. I became part of ASCE last year only when I heard about the steel bridge team and what they do. Working in the lab and participating in the competition on the build team at The City College of New York was a great experience and I am excited to help lead our 2016-2017 team with the other co-captain, Anna. If you're interested in joining the club or if you have any questions, feel free to text me at 2014219421 or email me at brandonlopresti3@gmail.com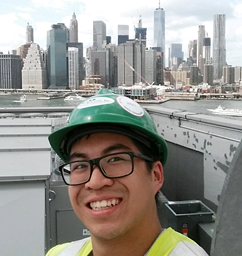 Nicholas Tsui
My interest in Civil Engineering started from growing up in Queens, NY where in the far distance I could see the skyscrapers. I dream to be a part of the rapidly advancing city by eventually being a part of a team that can work on projects such as the Hudson Yards, which will revolutionize New York City. Upon graduating, I want to continue my focus in construction by working for a company that will lead me into the positive direction.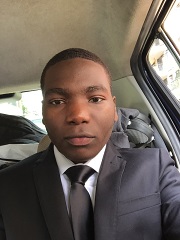 Syprian Nyaberi
EGC Representative , Geo-technical.
During my tenure and remainder of my college career as a Civil Engineer, I aspire to absorb as much as I can from the great faculty and staff within the department as well as my peers in the pursuit of becoming best possible professional, ASCE ambassador, and overall individual that I can be. After undergrad I plan to gain valuable experience and eventually become a fully certified Civil Engineering professional perhaps specializing in construction management, with the pursuit of Grad school in between.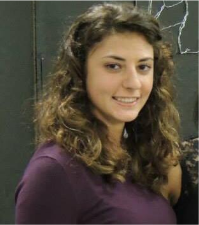 Brianna Mantz
Events Planning Committee, Sophmore
Everyone in ASCE is willing to help each other and pass on their experiences. I am learning more about engineering, industry, and professionalism from ASCE than I ever thought I could before working after college. ASCE has so much to offer to Rutgers students and I am so excited to play a major role in creating the events to do this! I plan on studying traffic or transportation engineering but regardless, I look forward to making the world a safer and more efficient place with my degree.
Past E-Board 2015/2016
President: Shivani Patel
Vice President: Jonathan Rodriguez
Secretary: Giuseppe Liberti
Treasurer: Jean Fernandez
EGC Rep: Said El Hawat
Webmaster: Saad Shinwari
Publicity: Enrique Jimenez
Steel Bridge Captains: Thomas Mullen & Craig Nowlan
Concrete Canoe Captains: Dominik Wirkijowski & Daniel Klawunn
Past E-Board 2013/ 2014
President: Alicia Plinio
Vice President: Brian Dietz
Treasurer: Tim Enny
Past E-Board 2011/ 2012
President: Thanh Le
Vice President: John Oldenbergh
Secretary: Jennifer Cato
Treasurer: Melissa Sanchez
PR: Rylan Uherek

Past E-Board of 2014/2015
President: Afolabi Sanusi
Vice President: Derek Manansala
Secretary: Swati Patel
Treasurer: Tim Enny
EGC Rep: Alisa Permaul
Web Master: Kelly Hullen
Steel Bridge Captains: Chris Cerchio & Chris DeSalvo
Concrete Canoe Captains: Eric Koetas & Michael Porta
Past E-Board 2012/ 2013
President: John Oldenbergh
Vice President: Yarissa Subervi
Treasurer: Zeeshan Ghanchi
Past E-Board 2010/ 2011
President: Robert Kudenchak (Fall 2010)
President: David Dieter (Spring 2011)
Vice President: David Dieter (Fall 2010)
Vice President: Jeff Duvilla (Spring 2011)
Secretary: Thanh Le
Treasurer: Tom Muller
PR: Matt Desimone